Ambition Case Studies
Amanda Brown turns her hobby for children's jewellery into an online business.
Amanda Brown first made beaded bracelets for friends' children as a hobby.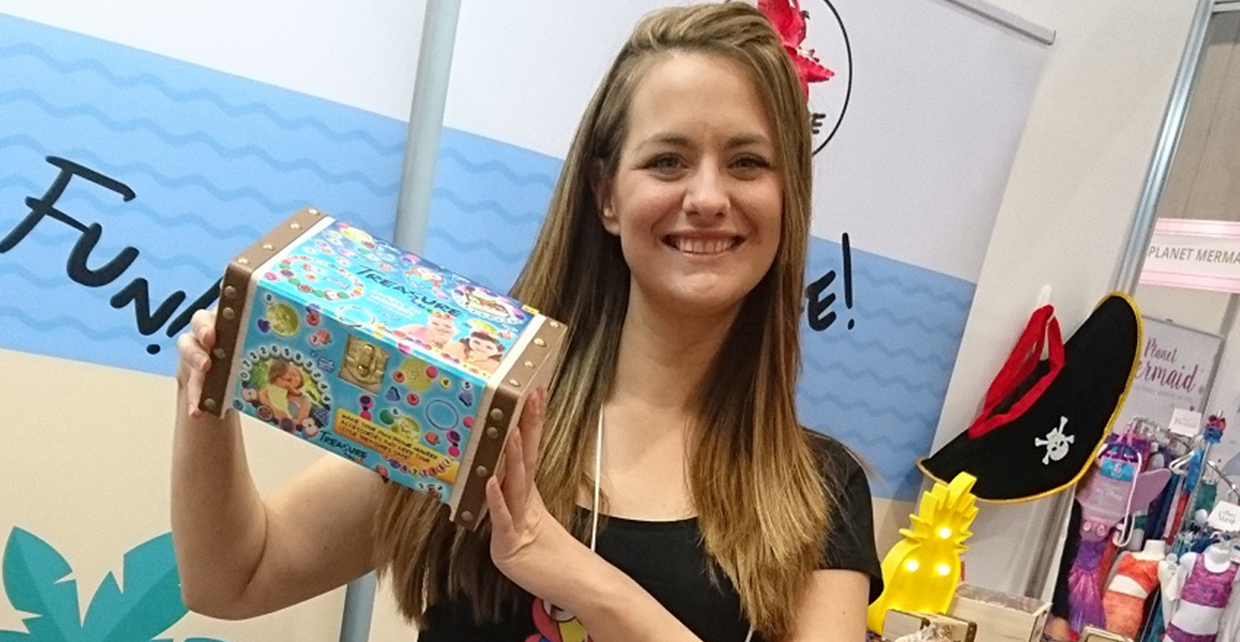 As interest grew and she started making products to order, Amanda's ambition was to set-up a full-time business doing what she loved. With help from AMBITION, Amanda launched her online business Treasure Toyz, which supplies beads in a wooden Treasure Chest, for children to create their own accessories.
As well as a fun, fashion accessory, Treasure Toyz products have a safety element too – the beads spell out a phone number, so should the child get lost on a day out, at a concert or even just at the shops, they can be reconnected quickly with their parent or carer.
"In starting out on my own, I was taking a huge leap of faith," explains Amanda. "Although I believed in my product, there was so much I didn't know about taking it to market. I contacted AMBITION online and was put in touch with a Business Adviser who was really enthusiastic about helping me succeed. My Adviser had seen countless businesses at the same stage or situation, and knew exactly what to do at every crossroads in my journey."
Amanda received an AMBITION Start-Up grant which she used for promotional resources and a stall at a key trade show for gifts and home products, which generated a significant number of Treasure Chest orders.
"I was offered so much additional help too. My Adviser put me in touch with Digital Boost, and I received support from a digital consultant, including creating a social media plan. Recently I employed my first Apprentice, and through AMBITION I got some HR support to do this right."
Amanda is now concentrating on the next stage of her business which is licensing to brands, sports clubs and recording artists.