Ambition Case Studies
Mags Grace sets up the only independent aviation podiatry business in the world.
Mags Grace is a fully qualified podiatrist specialising in musculoskeletal problems.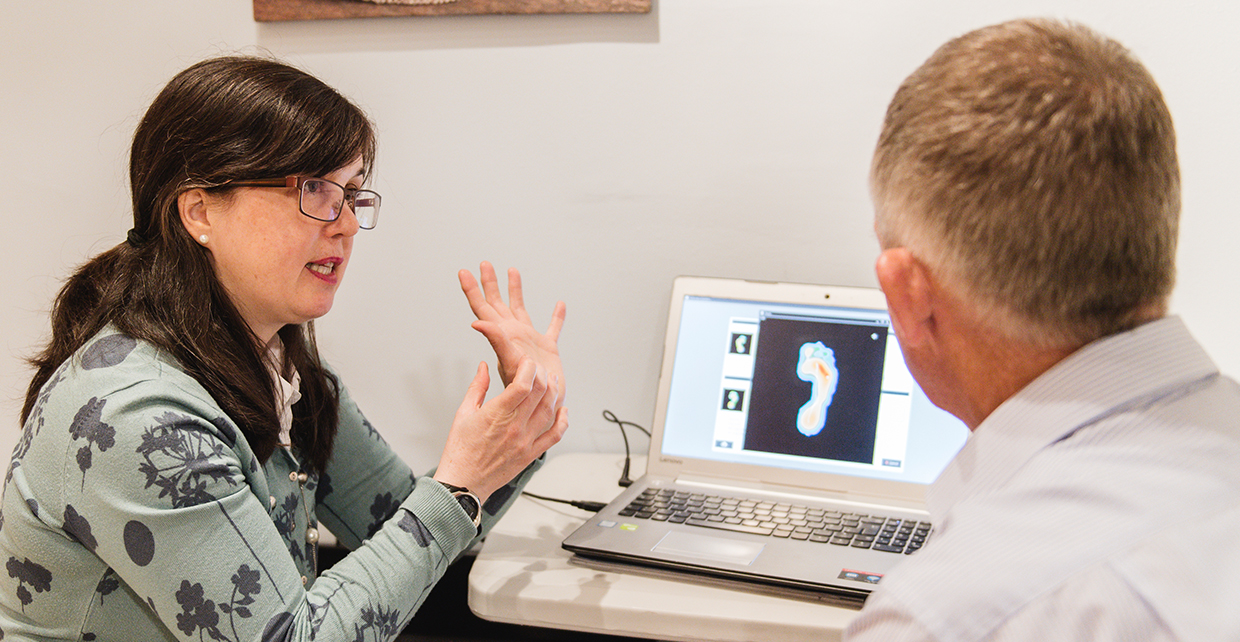 Working for many years for Emirates airline in Dubai, Mags returned to her hometown of Ayr in 2016 with the aim of establishing her own podiatry business. The AMBITION programme helped Mags set up Flying Feet and become the only independent Aviation Podiatrist in the world.
Due to the nature of their role, air crews experience added strains on their body, making them more susceptible to industrial injury. Through Flying Feet, Mags uses specialist equipment and knowledge to help rectify such problems. As well as improving the health and wellbeing of crew, Mags' service can have significant cost savings for airlines.
"I applied to the AMBITION programme for help in getting started," explains Mags. "My Business Adviser was right behind me from the beginning. They completely understood my business needs, and put me in touch with the right people within key organisations and projects which I didn't even know existed, such as Interface and Co-Innovate, where I made extremely valuable connections."
Flying Feet was also awarded a Start-Up grant which Mags used to invest in marketing resources and a stand at a specialist conference in the USA – held by the Aerospace Medical Association, this generated significant interest in the business.
"The support I received from AMBITION quite literally got my business off the ground. My Adviser offered a whole range of advice from banking and accounts, to suggesting relevant workshops to develop my own business skills. Although it's still early days, I now have the resources, connections and business knowledge I need to drive my business forward."