Ambition Case Studies
Hayley Richardson and son Kevin go into business together with a new takeaway.
Former Shop Manager, Hayley Richardson and her son Kevin, a fully trained Chef, had aspirations to combine their skills & experience to set up a new venture together.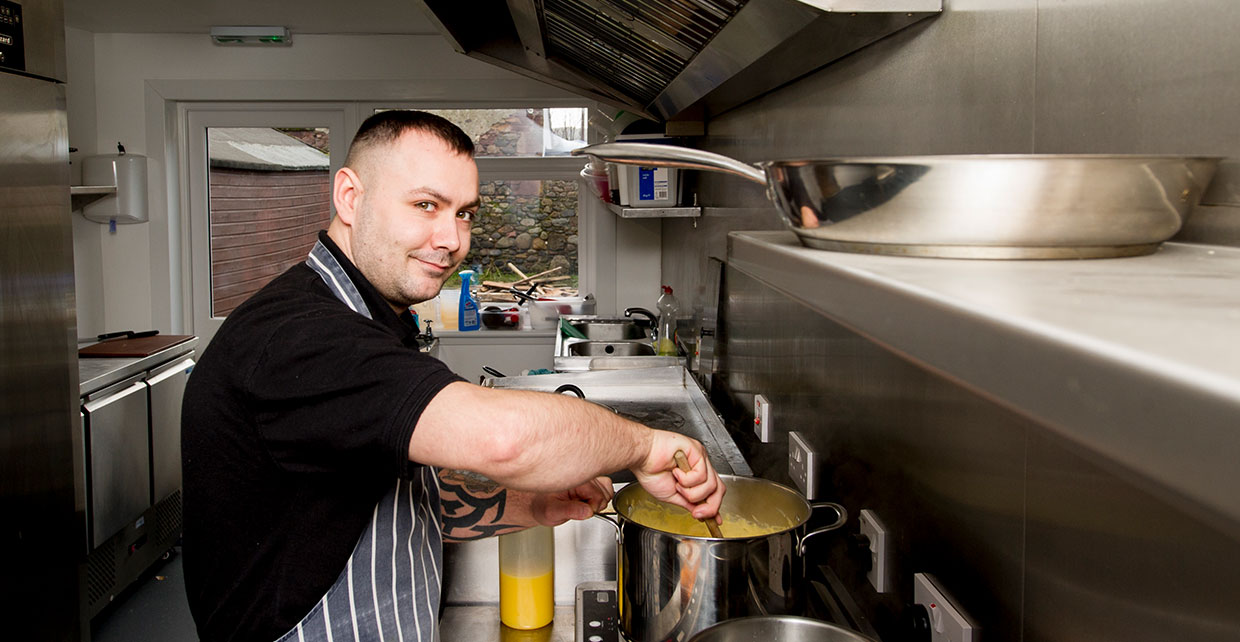 With help from the AMBITION programme, they successfully joined forces in 2017 and opened a takeaway business in Girvan.
It all began when the premises in Knockcushan Street – an old shop in need of complete renovation – became available. The Richardsons purchased the property and, as first time business owners, approached Business Gateway to help them through the start-up process.
"We were quickly appointed a Business Adviser through the AMBITION programme and the support we received was invaluable in getting us off the ground," explains Hayley. "There were so many things we didn't know how to progress, but our Adviser smoothed the whole process and was there for us every step of the way. We felt he was genuinely keen to share our ambition to launch our own business. We also received an AMBITION Start-Up grant which we used to purchase equipment, along with a Shop Front grant for eye-catching signage. We're now achieving our ambition of running a successful family business."
Only Food and Sauces offers a wide selection of hot and cold takeaway food and drink, ice creams and milkshakes. The business supports Ayrshire and Scottish suppliers wherever possible, including meat from the local butchers and fresh eggs straight from a nearby farm.